I have a small sawmill that will handle logs up to about 28″ in diameter and up to 22′ long. I am not geared up for production work by any means, nor do I do portable sawing, but I can and do mill the wood I use in my projects as well as put some aside for sale for those special projects my clients may have.  If you have a log or two you need milled up, call me. If you need some hardwood, call me. I do mostly hardwoods, but sometimes I get pine and you never know what's on the stacks. I also have milled slabs for sale, so give me a call. Need a custom sized timber milled? I can make carving blocks, bowl blanks, special project woods (planed and joined) or just about anything that is air dried and comes from a tree. Smaller projects are my specialty.  All made to your specifications. Give me a call. I don't have room to stock a lot of material, and everybody has different needs, but I can mill what you need, it just takes a little time, so plan ahead. Also, although not really saw milling, I can supply mushroom growing logs (bolts). See my post on this in the 'Ramblings' section.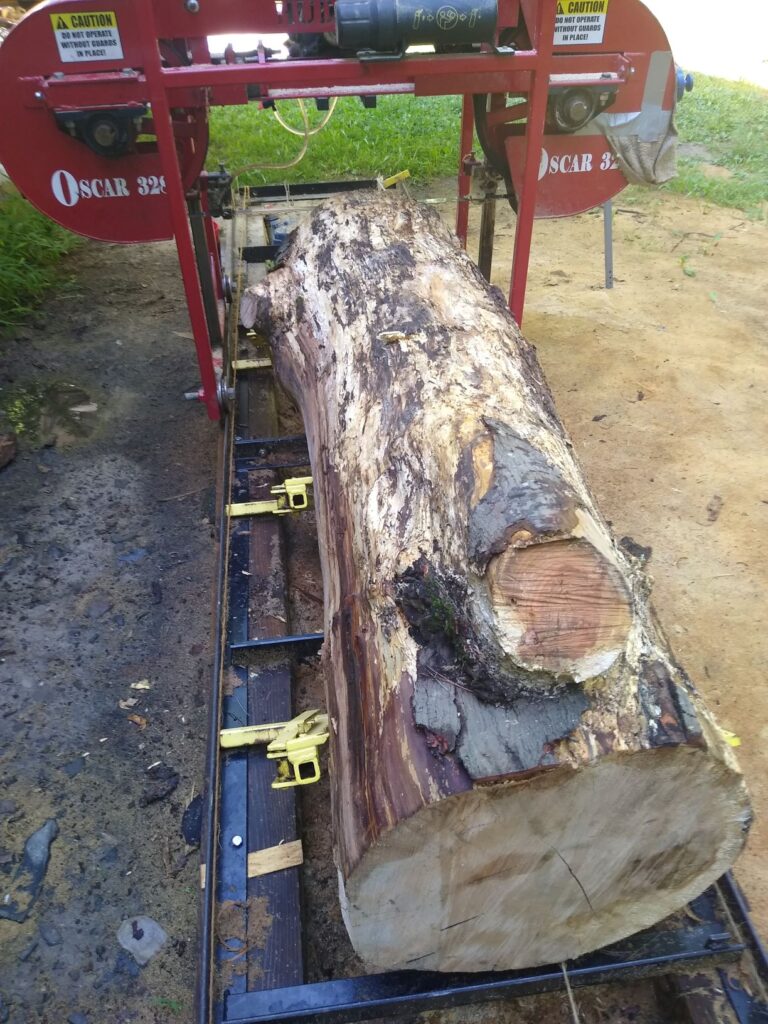 I build a certain amount of furniture and other things for sale at shows or to other contacts. I don't have a warehouse to store things in, so the things I make are usually on the small side and chosen to expand my skills.  I only make one piece at a time unless I have a firm order for more. I try new things on every piece I do. However, I do enjoy making pieces for clients who know what they want, either partly or entirely.  The pieces I have are intended to provide talking points for ideas. If you see something in the gallery you like, give me a call. If you would like something similar, tell me what's on your mind. I use only local woods and mill just about all of it myself.  I work in Ash, Maple, Cherry, Basswood, Oak, Pine and anything else I can get my hands on. All the logs I use  are salvage logs, damaged trees, or removed for reasons other than making lumber.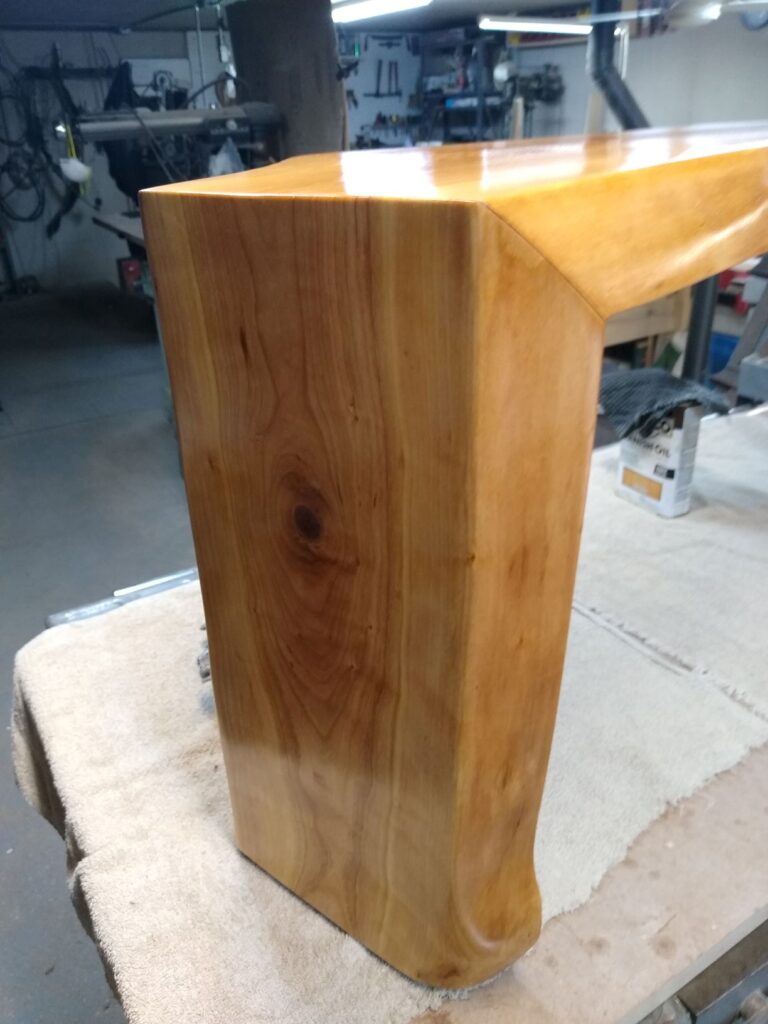 This past winter (20-21) we began offering logs for Mushroom Cultivation because there are a lack of known suppliers in my area. These are sold by order but I sometimes have suitable material in stock. There is also a lot of information and mis-information about what are the right logs, when they should be cut and what the best species are. Do your homework and don't settle in on one source until it is proven to you. Logs are best cut in the deep winter, but logs cut at other times of year can work almost as well with a slightly lower yield over several years. For beginners this should not be a worry. For production sellers, this is more of a concern. Because I can't 'cut and stock' these due to the shelf life, I will be doing these on an order by order basis. I may of course have a few on hand if you are looking to get started on the path, so give me a call. If you know what you want please contact me in the fall. I cut these logs, by hand off of active logging sites, so I have to make arrangements well in advance and not get in the way of logging operations. Know that these logs would have been used for chips or pulp, or left to rot, so we are continuing that cycle of nature by making them into hosts for mushrooms. There are many more details and pages of information on the Mushroom log pages where I have included a lot of information for those who are just getting started or moving to the next level.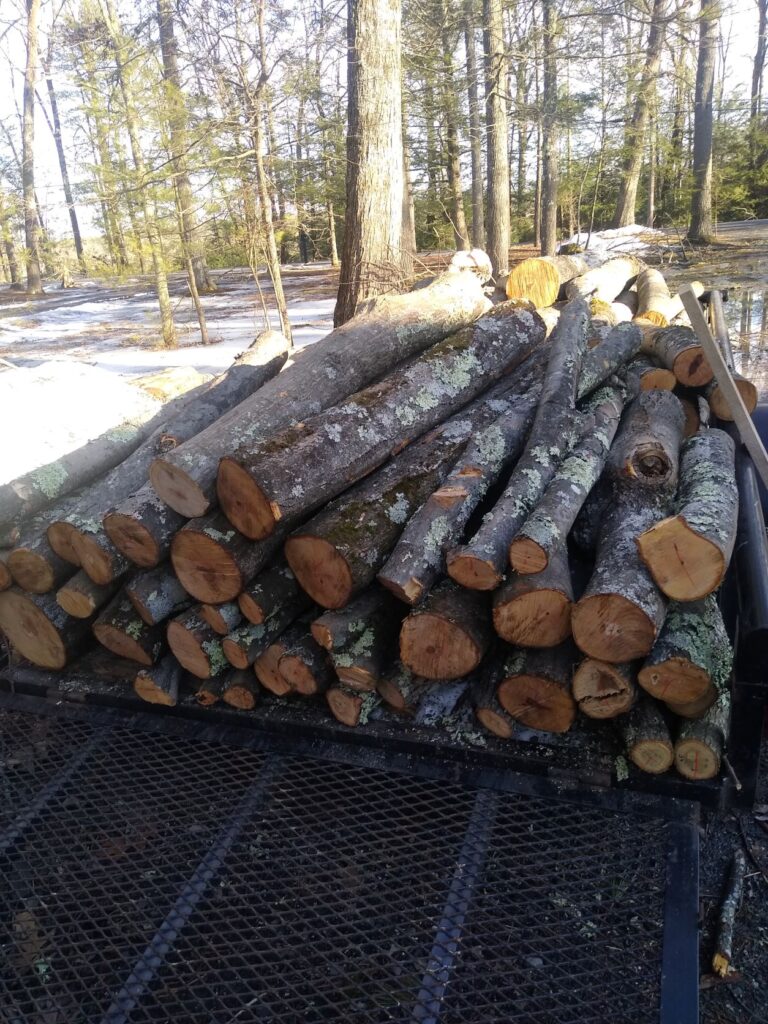 In my nearly 50 years of working life I have learned a few skills along the way and met a few people here and there who are very good at what they do. If you have a small piece of earth in the area and are trying to figure out what to do with it, how to maintain it for the health of your trees, woods, and wildlife, perhaps I can help you. Decades in the woods supplanted by classroom and field training in silviculture, along with a trained logger certification in NYS, knowledge of Best Management Practices, Timber Stand Improvement, or just cleaning up a patch of woods to improve the habitat might be something I can help you with. I am not a logger and don't have the big equipment, but neither am I looking to make a profit buying your trees. A lot of folks with just 2 acres or more don't really know where to start in taking care of the woods and trees they have. A forester is not likely to be interested in small parcels. If you are looking for advice, or need a little help, give me a call. I have been known to clear a few trees to make things better for folks. If you are trying to decide who to get for a major project but are confused by all the options, give me a call. Maybe you just need somebody to talk it through with and figure out what you really want, or maybe you don't know what your options are? Perhaps you don't quite understand the jargon your 'guy' is using or what options are available that he hasn't told you about? Give me a call.