Sawmilling, Lumber, Logs, & More
Yup, all that and some stuff I haven't thought of yet...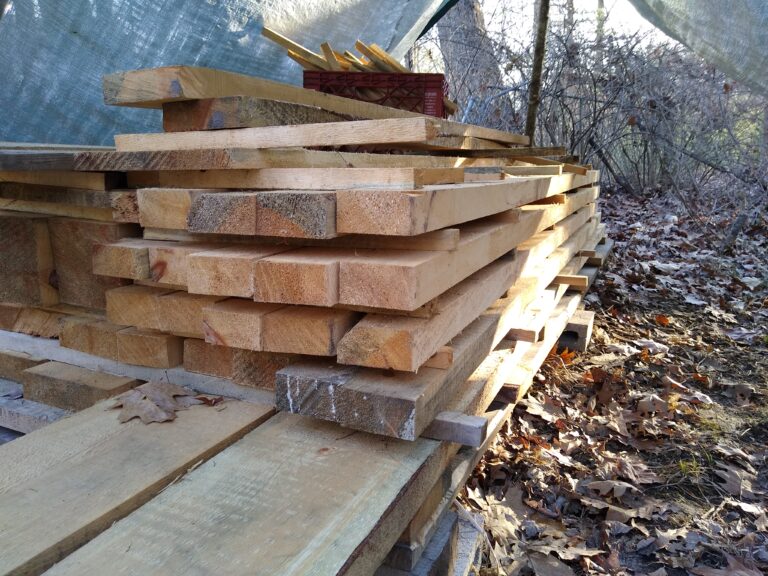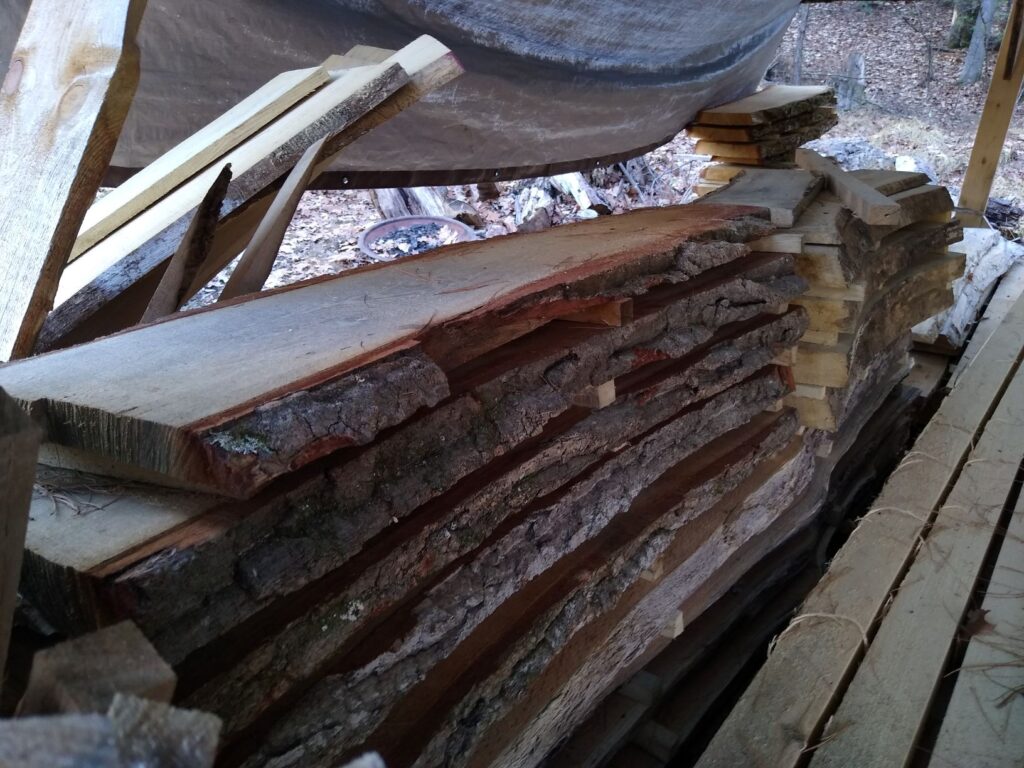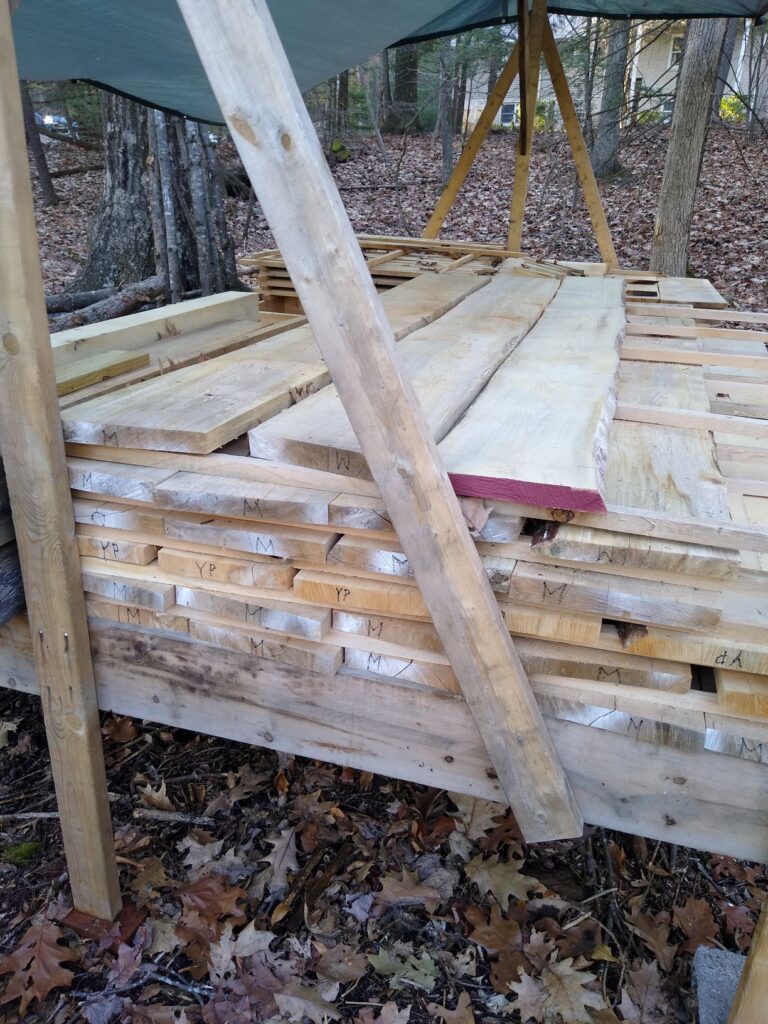 It is not, nor has it ever been my intent to make a living from milling lumber. But I mill it for myself and I know how hard it can be to find the specialty hardwoods in smaller quantities without paying an arm and leg leg.  So I make it available to those folks who need and appreciate it. I also run a commercial (LT50) sawmill part time for a friend.
Everything I do is on a small scale. I like manual labor, it's good for the soul, my Dad always observed that I learned and did things the hard way. Some things never change. So as I alluded to earlier, I am not a big scale guy. I can't do building size orders of framing lumber. There is too much labor, the cost to the client would just not be worth it, and most of all the quality would not be as good as you could get elsewhere.  But I can point you to folks who can do that better faster and cheaper than me. However, if you want to make a cabinet, table, dance board, build an instrument, a chest, door trim, a work bench, a desk, or some shelves, I am your guy. Don't forget birdhouses and projects you can do with kids. Give me your bill of material and I can give you a quote. I'll supply the boards and you do the rest. All of my equipment is small. Yes I can plane the odd board or three, but you would be better off going to another guy if you want to make a floor for your kitchen after you get the lumber from me.
In the spring I make plant stakes in various sizes. Call if you want something particular. (Surveyors stakes too. The setup is surprisingly similar. )
The wood I have on hand 'ready for pickup' varies seemingly on a whim. I cut the logs I have, as I have time and space for stacking. It seems like I never have on hand what folks want, and everybody wants something different.  I am too small too be another 'Home Depot', Not my goal, sorry. But I do keep logs handy. So the best way to make this work and keep us both happy is that you decide exactly what you want, figure out your design, calculate the bill of material, and give me the list. I will tell you what I have, what I can make, or what I can get that satisfies your needs or desires. Sizes don't really matter to me, so if you want something milled that calls for odd sizes for planeing after drying, I don't care, it does not change the cost one whit. Also keep in mind that milling tolerances for me are about 1/8″. better to have more than not enough, right? (You can and should check my "Ramblings" post on Questions I often get, it might clear some things up, especially on what a board foot is.) All my charges (and most mills) are by the board foot.
In addition, I have many slabs available if you would like to make benches or tables or some other neat thing. As I write this I have about 30 live edge slabs in the drying stack. I do not go very wide, but I also don't charge hundreds of dollars like some of the folks I see on the various 'for sale' sites. You can look in the furniture gallery here for some ideas and if you buy from me, I can give you some build hints if you need  or want them.
In addition to straight lumber making, as mentioned in other places on this site, I know a lot of folks. If you are looking for particular wood, want to buy a few logs for something special, need a logger or arborist for a special removal, give me a call. It is also possible I might have an interest in logs you might have, but there is a lot of criteria and details involved, not the least of which is transporting them. Give me a call and we can talk it through.
If you have logs you want made into lumber, I can do that too. You have to have a way get the logs here, but give me a call and then we can talk. If you have a large quantity of logs to mill I can hook you up with a portable sawyer who can come to you and mil your logs.
The last thing I'll mention is drying. I air dry all the lumber I mill. I do not have a kiln (yet) nor have I found anyone within driving distance that will rent out kiln time (let me know if you find one). So I mill it, I air dry it until you pick it up (or I use it), then you finish the drying and build your stuff. Air drying can be very sufficient, given enough time. I air dry my material until it hits about 12-14% MC (Moisture Content), then I bring it in the shop and dry it for a few more weeks until it is 12% or below. This is about the best you can get with air drying and seems to work fine for me. I can also provide you free advice on stacking, stickering, and monitoring your lumber.
 In short, if you need lumber or something milled, give me a call and we'll see what can be done for you, whether I can find it, can make it, or can give you a referral to someone who can help you directly and better than I can. I'm happy to help, give me a call.
Using the last third of my life to do things I enjoy, make some folks happy along the path, learn new things, and enjoy family, friends, and music. Hopefully I will make a few bucks along the way to buy food.
Leave this earth just a little better than I found it in some small ways. Teach others some of what I have learned.